Journal 2019-2020


Claudine & Jean-Luc - Véronique & Bernard - Adela - Tatiana - Herman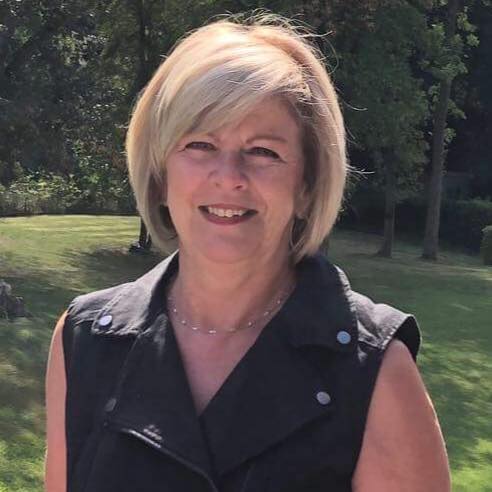 And Gerdemie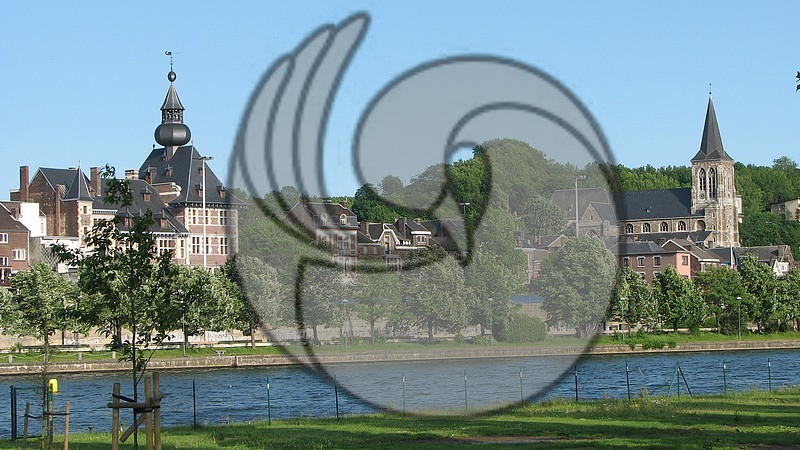 DialoguE leaves Spa, the city of healing springs, for Visé, the city of geese and the guilds of crossbowmen and arquebusmen.
Visé, located along the Meuse, halfway between Liège and Maastricht, is a city rich in traditions and known for its leisure, sports and culture.
Visé is just 40 km from Spa and is also a recognized tourist attraction, celebrating many festivals throughout the year (shops open 7 days a week).
Visé is also known for its gastronomy and wine making, less than 10 km away are the Vineyards of Liege and Dalhem.
In many local restaurants, you can savor the delicious "Oie à l'instar de Visé", a traditional goose recipe from the 16th century, as well as goose croquettes.
To find out more about Visé

Wikipedia
Brochure in French (with a lot of pictures)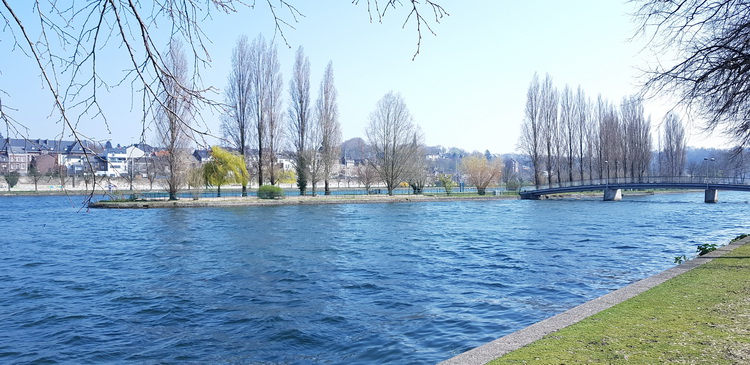 DialoguE cambia Spa, la ciudad de las fuentes termales, por Visé, la ciudad de los gansos y los gremios de los ballesteros y los arcabuces.
Visé, situada a lo largo del Mosa, entre Lieja y Maastricht, es una ciudad rica en tradiciones y conocida por sus actividades de ocio, deportivas y culturales.
Visé está a 40 km. de Spa, reconocida como un destino turístico, donde se celebran diversos festivales a lo largo del año (las tiendas permanecen abiertas los 7 días de la semana).
Visé también es conocida por su gastronomía y su producción de vino; a menos de 10km. se encuentran los Viñedos de Lieja y Dalhem.
En muchos de los restaurantes locales, es posible degustar el delicioso "Oie à l'instar de Visé", una receta tradicional del siglo XVI elaborada con ganso, así como las croquetas de ganso.
Puede encontrar más información sobre Visé
Visitando Wikipedia en inglés

Wiki
Visitando Wikipedia en español
El catálogo en francés (con muchas fotos)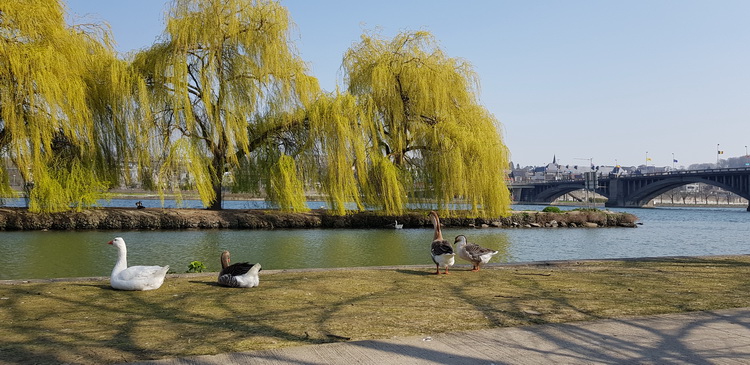 DialoguE quitte Spa, la ville d'eaux, pour Visé, la cité de l'oie, des gildes (Arbalétriers et Arquebusiers), située le long de la Meuse, à mi-distance entre Liège et Maastricht. 40 kilomètres séparent ces 2 localités.
Capitale de la Basse-Meuse, ville de de traditions, de loisirs, de sports et de culture, Visé est un centre touristique reconnu (magasins ouverts 7 jours sur 7) et toujours en fête.
Côté gastronomie, autour de Visé, à moins de 10 km, se trouvent les vignobles des Vins de Liège et celui de Dalhem.
Dans de nombreux restaurants, vous savourerez la délicieuse "Oie à l'instar de Visé", recette séculaire du XVIe siècle ainsi que les croquettes d'oie.
Pour en connaître davantage sur Visé:
Brochure en français (avec de nombreuses photos)

Pour en connaître davantage sur Liège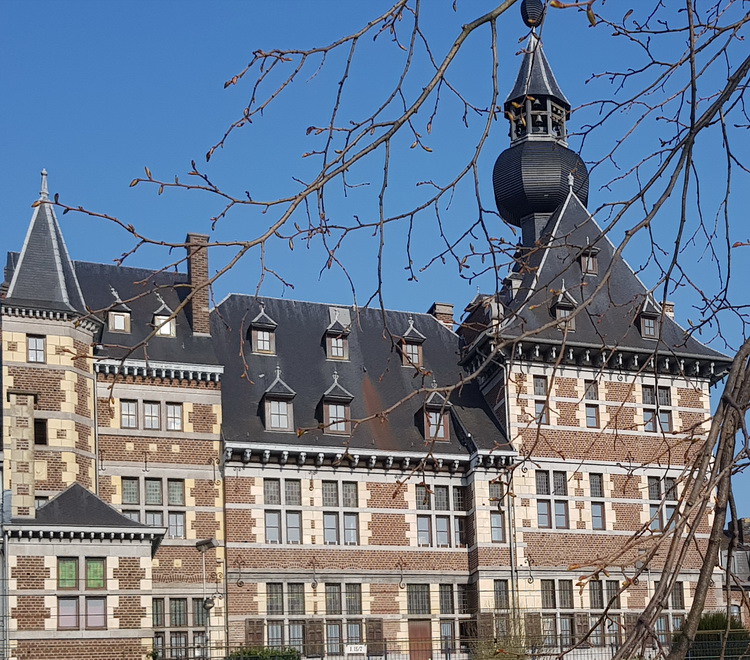 DialoguE verlässt die Bäderstadt Spa um sich in Visé, der Stadt der Gans und Gilden (Armbrust- und Büchsenschützen) niederzulassen;
Die Stadt liegt an der Maas, auf halbem Weg zwischen Lüttich und Maastricht. 40 Kilometer trennen diese beiden Orte.
Visé ist die Hauptstadt der Unteren Maas; reich an Traditionen, Freizeitgestaltung, Sport und Kultur ist die Stadt ein anerkanntes Touristenzentrum (die Geschäfte sind 7 Tage durchgehend geöffnet) und immer in Feststimmung.
Was die Gastronomie angeht, so befinden sich kaum 10 km von Visé entfernt, die Weinberge von Lüttich und Dalhem.
In zahlreichen Restaurants kann man ein aus dem 16. Jahrhundert stammendes Rezept, die vorzügliche "Gans nach Art von Visé" kosten, und auch Gänsekroketten.
Mehr über Visé:

Wikipedia
Französischer, deutscher und niederländischer Reiseleiter
Broschüre in Französisch (mit vielen Fotos)
La confrérie de Visé (in Deutsch)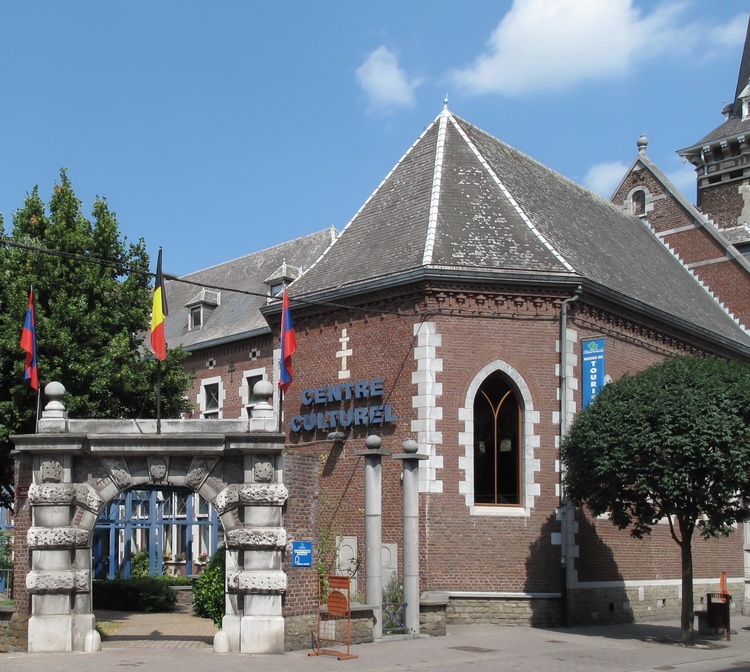 DialoguE verhuist van Spa, de stad van het water, naar Visé (Wezet), de stad van de gans en de gildes (Handboogschutters en Haakschutters), gelegen langs de Maas, halverwege tussen Luik en Maastricht.
Visé (40 km van Spa), hoofdstad van Neder-Maas, stad van tradities, ontspanning, sport en cultuur, is een erkend toeristisch oord (winkels open 7 dagen per week) waar altijd iets te vieren is.
Wat gastronomie betreft bevinden zich rondom Visé, op minder dan 10km afstand, de wijngaarden van de Vins de Liège en die van Dalhem.
In talrijke restaurants kunt u genieten van de heerlijke "Gans op de wijze van Visé", eeuwenoud recept uit de XVIde eeuw, evenals ganzenkroketten.
Om meer te weten te komen over Visé (Wezet):
Franse, Duitse en Nederlandse toeristengids
Brochure in het Frans (met talrijke foto's)